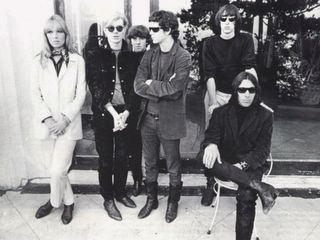 I have three interviews lined up for my book
Under Andy's Shadow: The life and Films of Paul Morrissey
. Next week I'll be talking to Nat Finkelstein (a photographer present during the heyday of the Factory and
The Velvet Underground
), Anne de Salvo (one of the female leads in Morrissey's final film
Spike of Bensonhurst
) and Jane Birkin (the Sixties singer songwriter who appeared in Morrissey's
Beethoven's Nephew
.)
Following my recent cover feature in Shivers#120 further interviews from my visit to the set of
House of Wax
will feature in the June issue of Film Review. These will include chats with the director Juame Collet-Serra and Executive Producers Herb Gains and Erik Olsen.
Interviews with Herschell Gordon Lewis will be featured in a forthcoming issue of Shivers as well as a really great discussion with Rod Hay, the producer of arguably the first ever Australia horror films,
Night of Fear
and
Inn of the Damned
.
To round up my website work, film reviews regularly appear on
www.cinephilia.net.au
and www.terroraustralis.net , I also make irregular reports on www.warholstars.org and review CDs on www.fasterlouder.com.au .